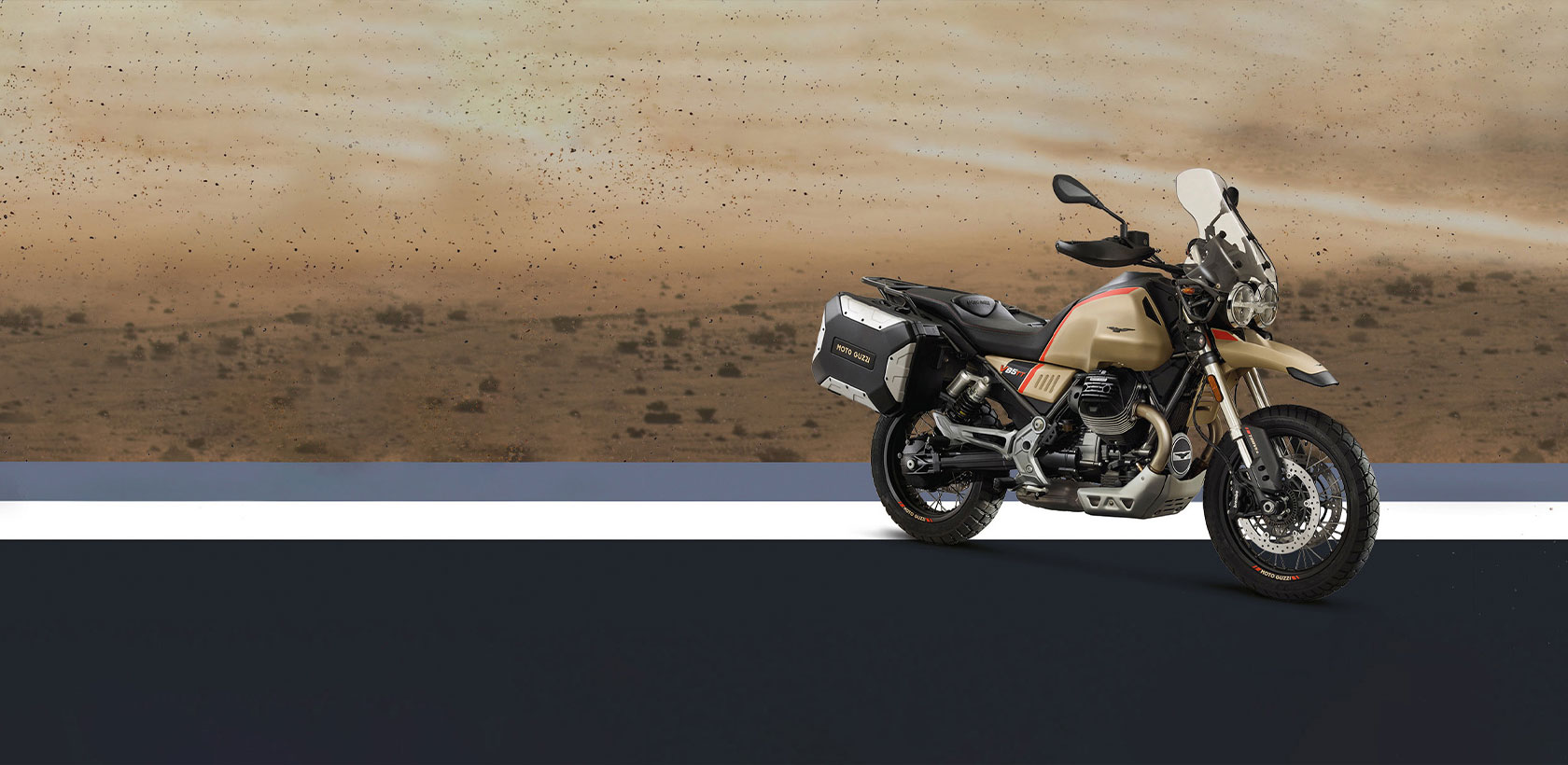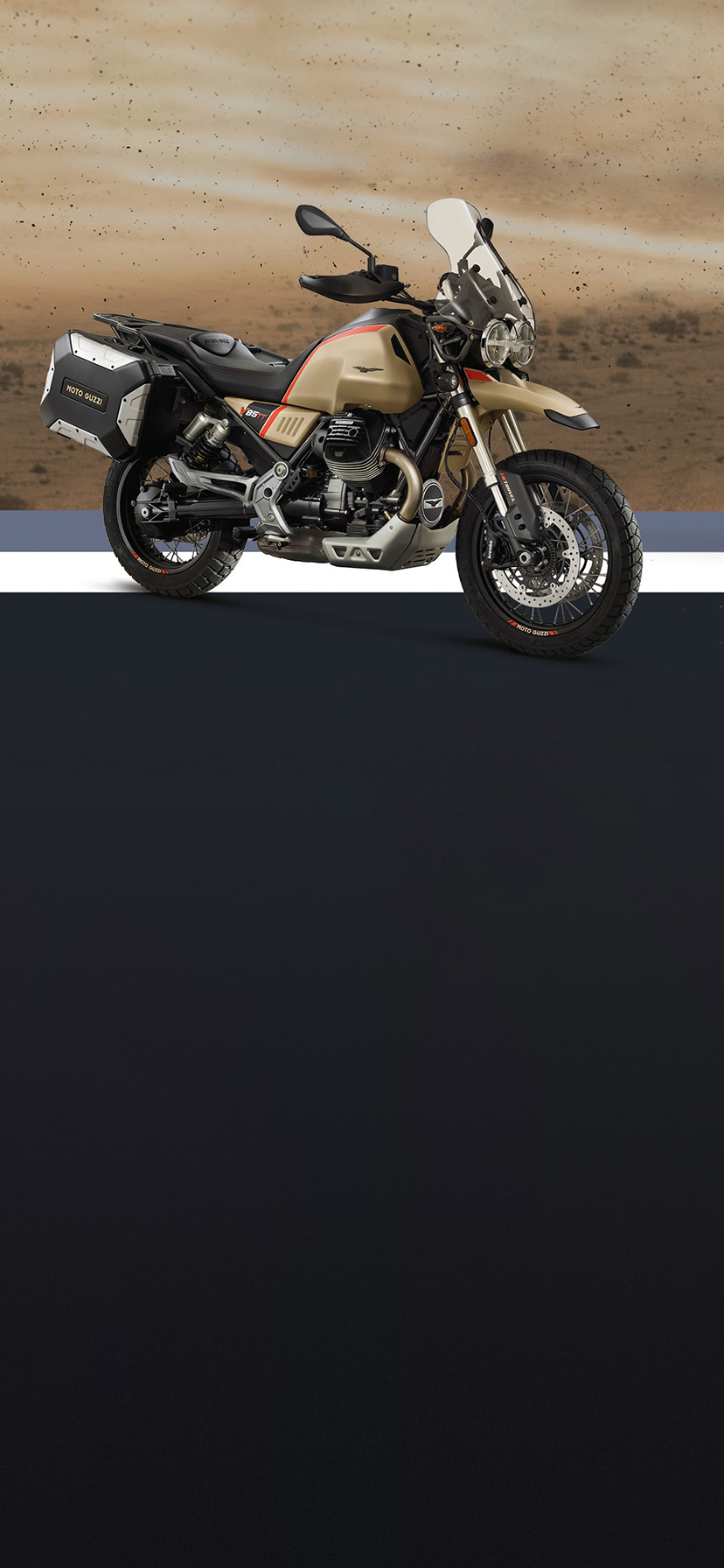 ADVENTURE EVERY DAY
With the fully loaded V85 TT Travel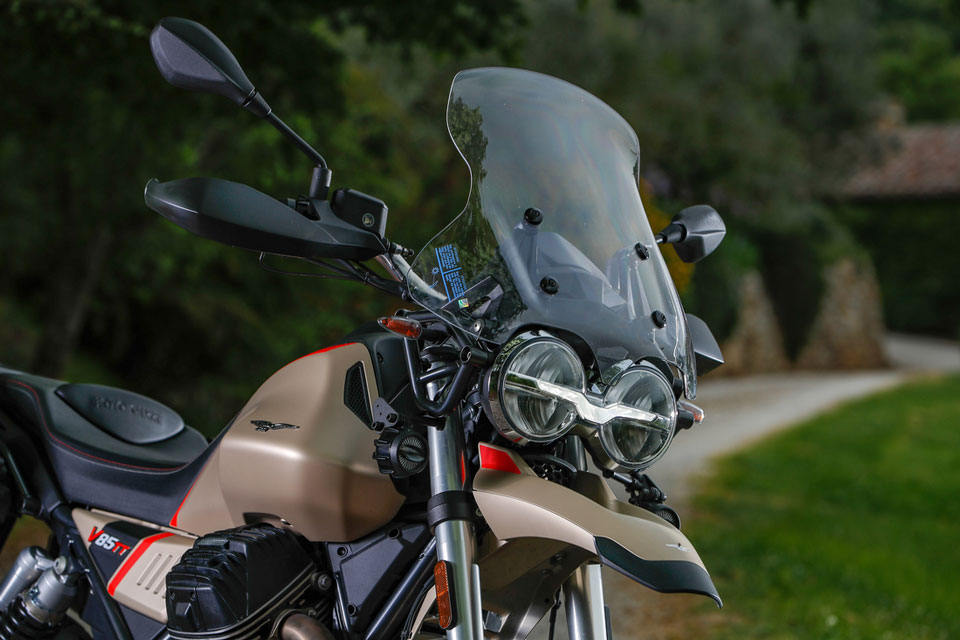 V85 TT Travel & V85 TT
READY FOR ADVENTURE
The V85 TT Travel blends cutting-edge technology with Moto Guzzi heritage in a sophisticated and evocative styling package. The V85 TT Travel amplifies the already plentiful touring, adventure and let's-take-off-and-get-lost-together capabilities of the V85 TT by including a range of additional equipment as standard. With a tall touring screen, panniers, heated grips, LED fog lamps, Moto Guzzi MIA multimedia platform and an exclusive colour scheme, the V85 TT Travel is ready for adventure every day.
See it up close by booking a virtual video call with your local dealer.
Legal notes
BOOK AN APPOINTMENT
DOWNLOAD THE BROCHURE
Legal notes
The company reserves the right to make technical, pricing and aesthetic changes at any time. Ride carefully and always wear a crash helmet and suitable clothing. Comply with the Highway Code and environmental regulations. Read the user and maintenance handbook carefully. Always ask for type-approved original spare parts. Moto Guzzi original spare parts are a guarantee of quality and ensure consistent vehicle performance.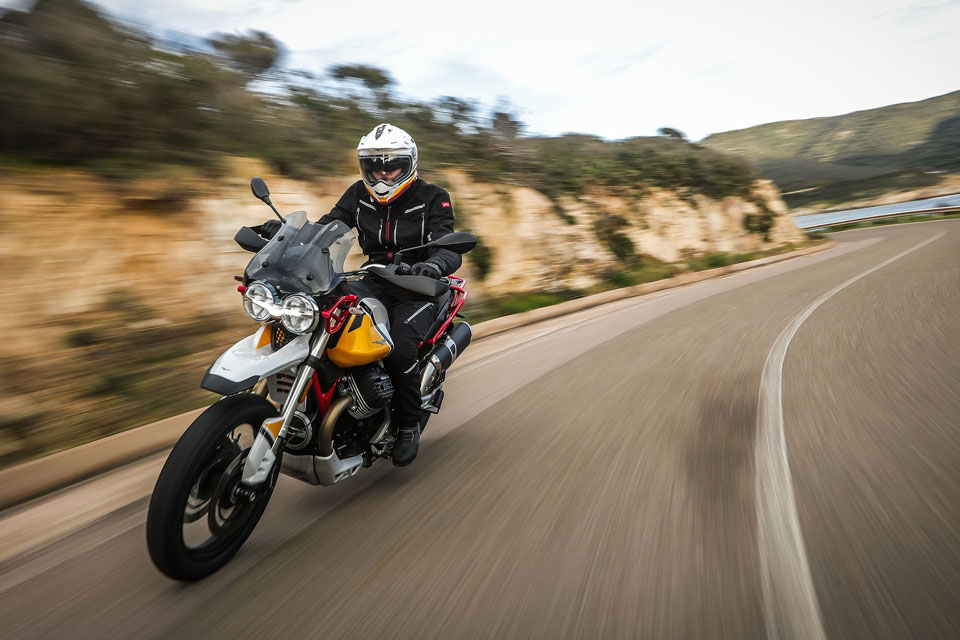 Here's what some of the UK press have said about the V85 TT:
"Well-balanced, practical, fast enough to entertain, slow enough to chill, and beautiful enough to turn heads at a hundred yards" – BikeSocial
"A sweet natured, charming, funky, drop-dead cool retro adventure bike for the road with more style than most added to capability on long or short hops" – Ride magazine
"The brilliant seat, roadster-style position and luxurious damping give comfort and ergonomic ease" – Bike magazine
"The V85 TT brings something fresh, interesting and exceedingly attractive to the often-staid and po-faced adventure market" – Motorcycle News
MOTO GUZZI V85 TT TRAVEL
KEY FEATURES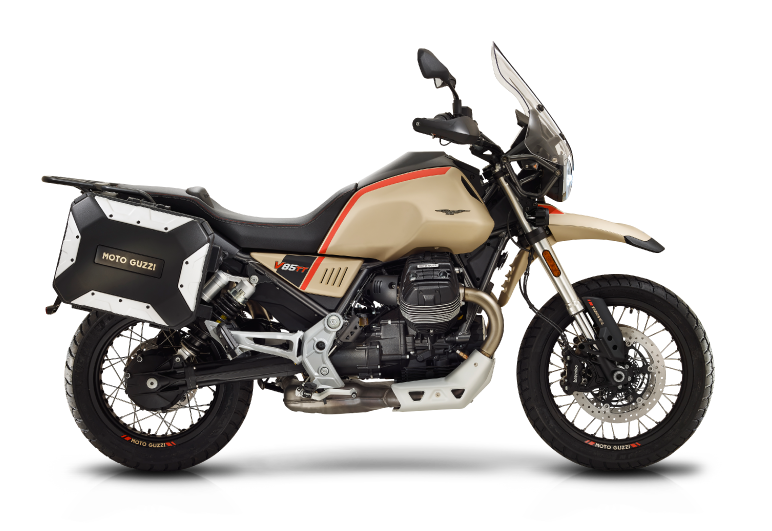 Choose your favourite colour
MOTO GUZZI V85 TT
KEY FEATURES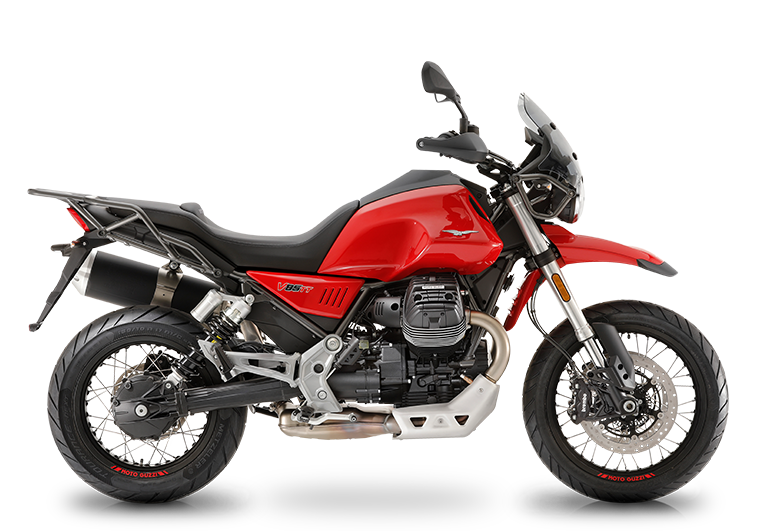 MOTO GUZZI V85 TT
KEY FEATURES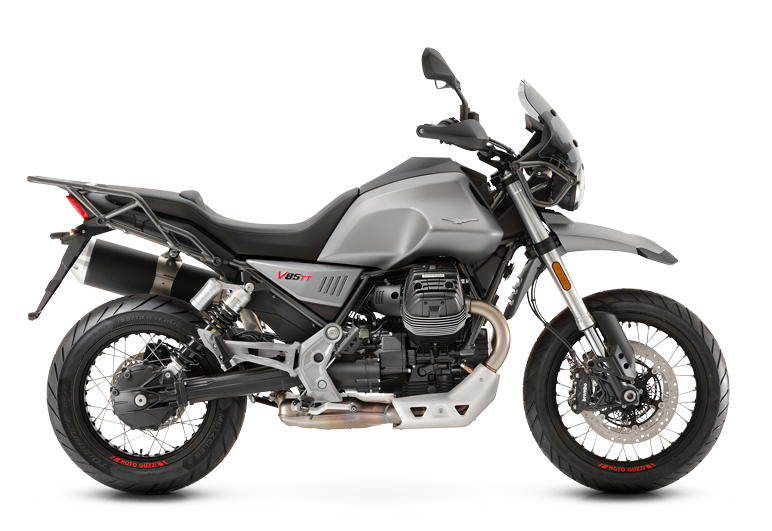 MOTO GUZZI V85 TT
KEY FEATURES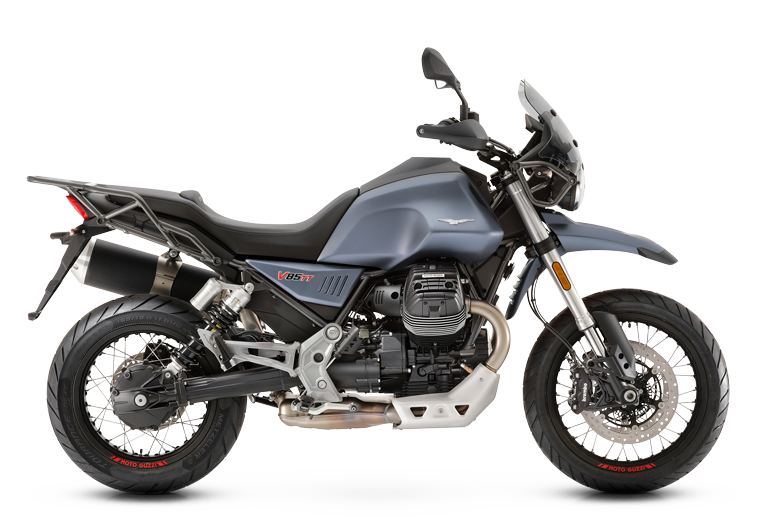 Choose your favourite colour
V85 TT - EVOCATIVE GRAPHICS
KEY FEATURES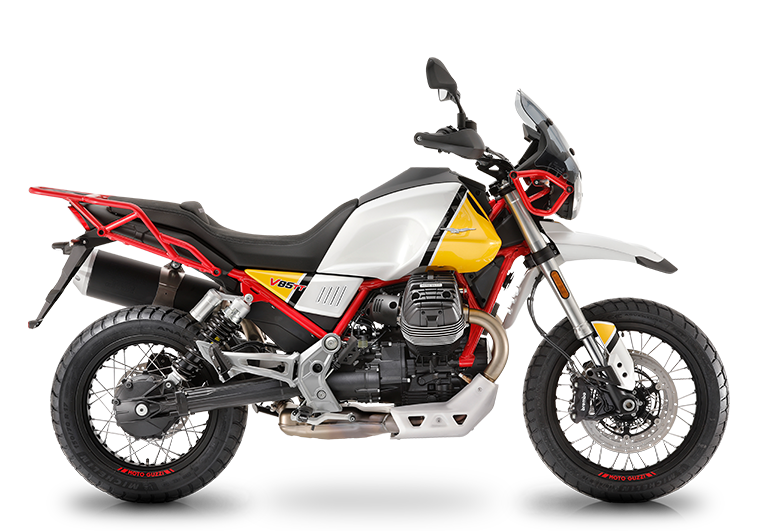 V85 TT - EVOCATIVE GRAPHICS
KEY FEATURES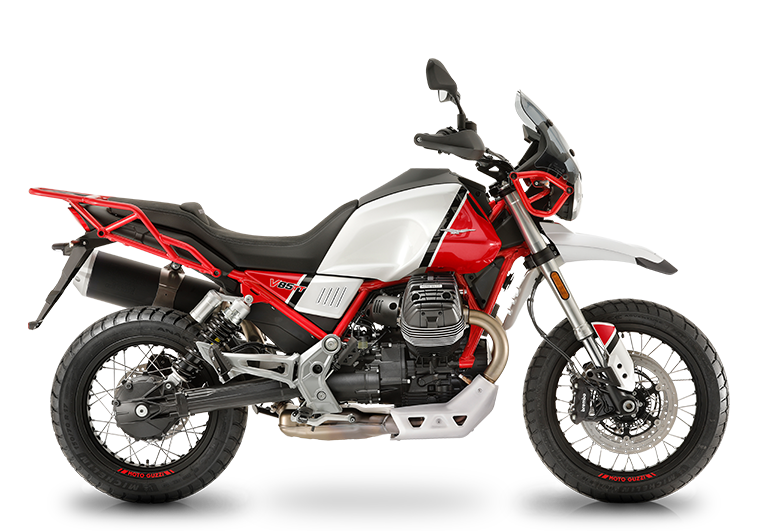 Choose your favourite colour